Events /

.NET fwdays | program committee

Saturday, 17 June 2023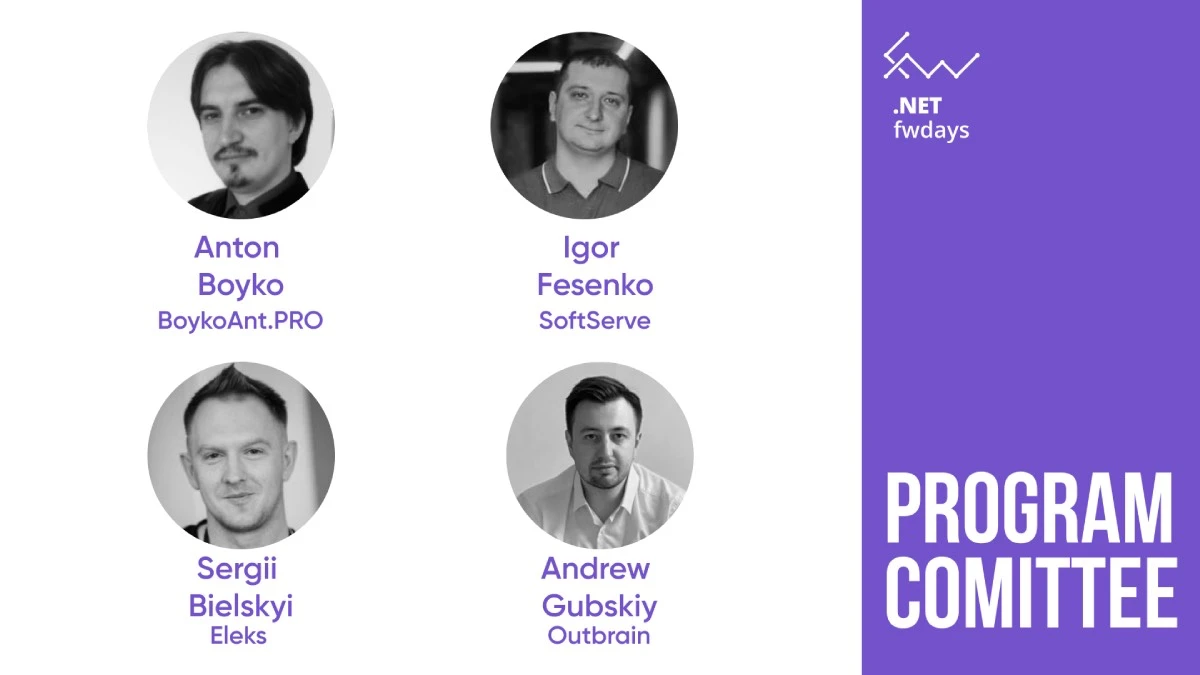 .NET fwdays'23 conference – is the online conference which is dedicated to practical issues of .NET technology.
I was thrilled to have been invited to the program committee of .NET fwdays'23. This online conference was dedicated to addressing practical issues surrounding .NET technology.